HYPNOPOMPERIES
UN MOMENT DE TRANsE AVANT L'ÉVEIL
LE Voyage métaphorique et numérique
d'une époque transformationnelle
+   +   +   +   +   +   +   +   +   +   +   +   +   +   +   +
HYPNOPOMPERIA
A momentary TRANCE BEFORe AWAKENING
THE Metaphorical and digital journey
of a transformational ERA
Notre époque est celle de la dématérialisation; migration forcée ou volontaire, déplacements virtuels et physiques. Les déracinés d'une transposition constante entre territoires, médias, interfaces, connexions et évènements; stimuli excessifs, tous éphémères et insaisissables dans un rituel «surconsommatoire». Nous alternons d'états en une fraction de seconde; aspirés par le vortex, mais vers quoi ?
Our era is that of dematerialisation; compulsory or voluntary migration, virtual and physical displacements. Rootless vagrants in constant transposition between territories, media, events and connections; excessive stimuli and multitasking, all of which are ephemeral and elusive in this "overconsumptive" ritualistic maelstrom. We alternate between states in a fraction of a second; sucked into the vortex, but towards what?
L'état hypnopompique est une étape transitionnelle du cycle du sommeil qui correspond à l'état de conscience intermédiaire entre le sommeil et l'éveil. Il est caractérisé par de fréquentes hallucinations dans lesquelles les «dormeurs» ont la claire conscience subjective d'être éveillés, tout en étant piégés mentalement et physiquement dans l'expérience.
The hypnopompic state is a transitional stage in the sleep cycle, corresponding to the intermediate state of consciousness between sleep and wakefulness. It is characterized by frequent hallucinations, in which the "sleepers" have a clear subjective awareness of being awake, while mentally and physically trapped in the experience.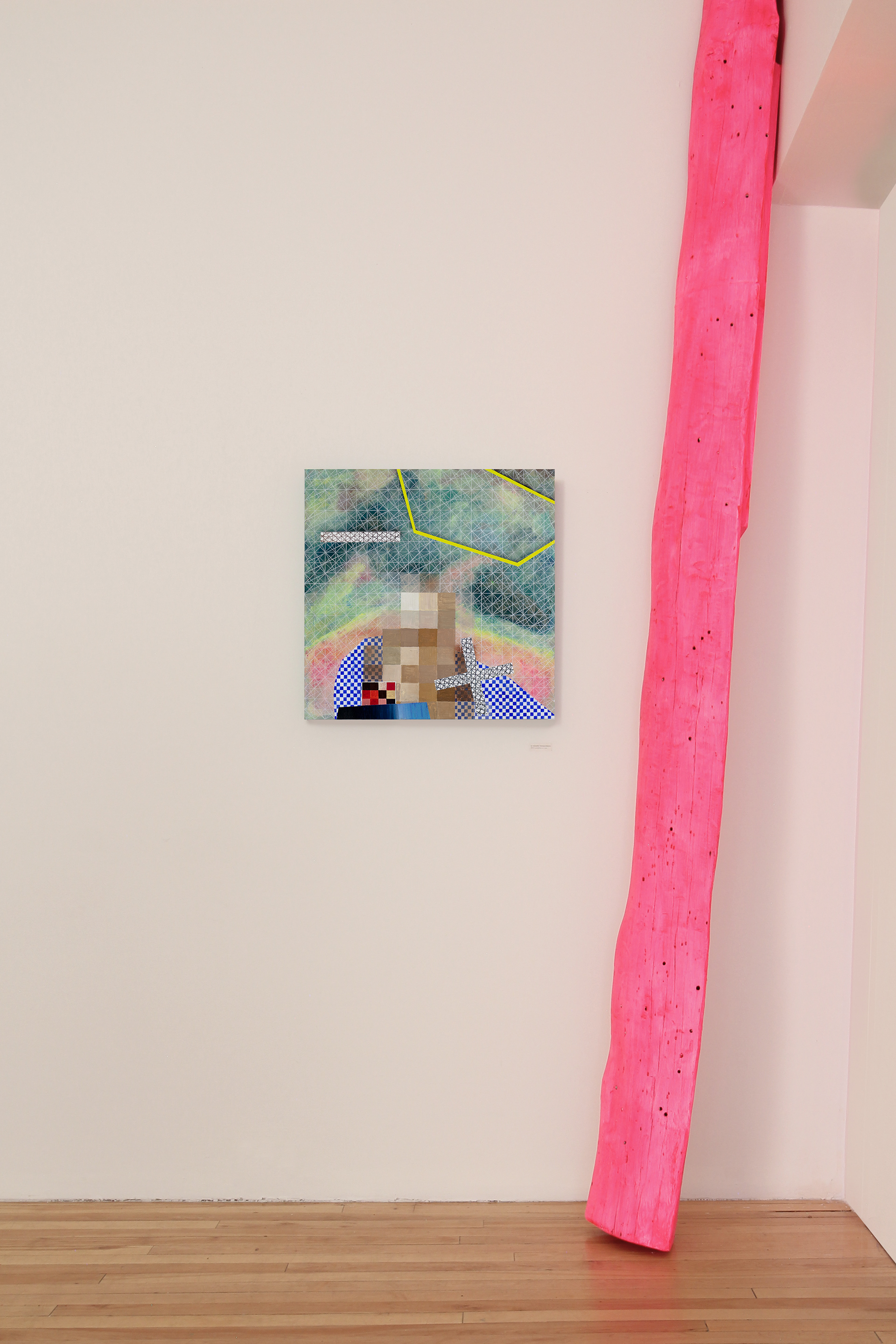 +  +  +  +  +  +  +  +  +  +  +  +  +  +  +  +